Harry the Tailor's Custom
Tailored Shirts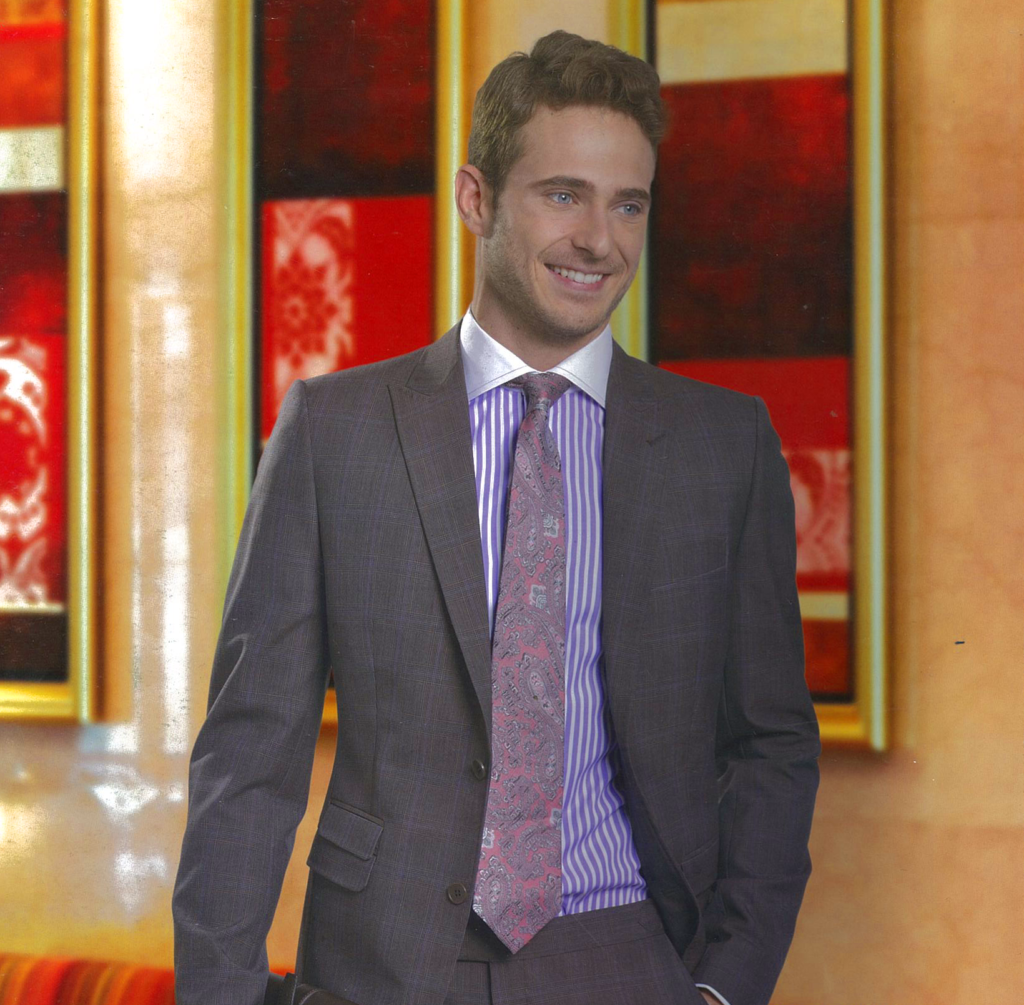 Here are some features of all our shirts:
22 to 24 stitches per inch in sewing construction
Seams finished using specialized French Binding
Four piece collars
Hand sewn, mother of pearl buttons
156 stitches per button hole
Fabric patterns on the shirt are matched across the front and very importantly from the split yoke to the sleeve
Matching sleeve pleats and fabric which is cut on the grain to prevent twisting
Our tailored shirts are cut to your style and measurements.
We offer a wide variety of fabrics to create a garment which not only represents the very latest in apparel designs, but also exhibits quality and durability.
Remember we do not charge extra for many standard details like: Monograms, White collar and/or cuffs, Stays-Permanent or Removable, Pockets-One, two or more, Long Tails, French cuffs.
Chose your monogram style: